Front of house workers are often the unsung heroes of the independent cinema experience. Whether they're welcoming audiences with a smile, or working tirelessly to keep the venue running smoothly, our cinemas wouldn't be the same without them. To coincide with the launch of our new Front of House Workers Online Course, we asked cinema workers on the front line of the industry about what it's like working in independent cinemas today, and how their role makes a difference to audiences.
If you are working in or would like to work in a front of house role, do check out our new Front of House Workers Online Course. Cinemas can avail of institutional licences to use as a supplement to their in-house staff training while individual licenses are just £15 or FREE to unwaged jobseekers.
---
Amy Smith, Belmont Filmhouse, Aberdeen
"The front of house staff at Belmont Filmhouse not only cared about the films that the cinema showed, but every customer that came through our doors."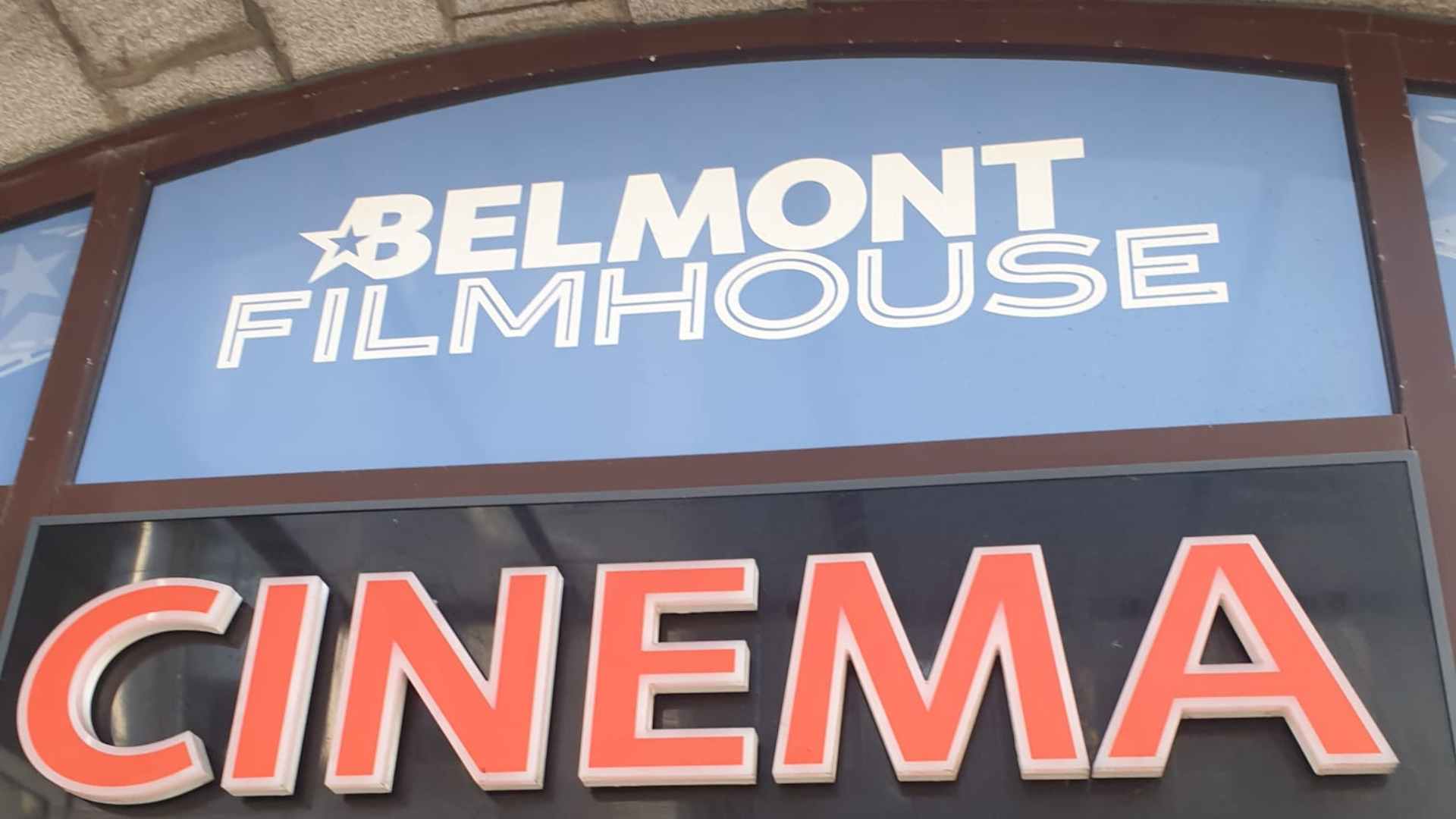 In June 2021, before heading into my final year of my Film & Visual Culture degree at university, I got a job working for a chain cinema. After years of working in fast food and retail, it felt like a dream to finally get a chance to gain experience in the sector I aspired to work in once I had completed my studies. However, as much as I enjoyed my time working for this particular company, it became clear that my future in the film industry would not be within chain cinemas.
With a majority of front of house staff only taking jobs at the cinema as a student job and being paid minimum wage, there was a lack of passion about the films shown and to promote the positives of the cinematic experience. Instead, focus was put on upselling snacks and showing as many films as we could each day, giving the staff very little time to clean up and impacting the experience we could give customers between each film.
When I was given the opportunity to work for an independent cinema one year later, I jumped at the chance. As a Front of House Assistant at the Belmont Filmhouse, there was no pressure to upsell snacks or to herd customers in and out of screens quickly. Instead, we were told to promote a wide range of films which included independent films, world cinema, and documentaries, and were encouraged to seek out the films ourselves so that we could talk to customers about our programme and share our recommendations.
We also prioritised accessibility with a range of closed caption and ASL-assisted screenings, and offered safe spaces with specific monthly screenings for the LGBTQ+ community and the elderly. The front of house staff at Belmont Filmhouse not only cared about the films that the cinema showed, but every customer that came through our doors. That is why when the doors closed for the final time at the Belmont Filmhouse on 6 October, I felt a loss within the city for a cinema that actually cared about the film industry.
Charlotte Townsend, Regal Melton Mowbray
"As front of house staff, we are passionate about our job because we work in such a lovely environment and that really rubs off on our customers, many of whom are regulars."
The independent cinema experience is more important now than ever and the front of house staff are what make it worthwhile. A trip to an Odeon or Showcase is nice but it doesn't compare to the care and attention you are given at your local independently-run cinema.
I've worked at the Regal Cinema in Melton Mowbray for just over a year now and our team work tirelessly to ensure everyone that visits us wants to come again. Working at a smaller cinema can be hard because people may want to visit cinemas that have films as soon as they are released, but I know everyone that works here is happy to hear when someone has waited to see a film just so they can come and visit us. 
We add as many homely and unique touches as we can to our box office experience, whether that be having tea and a locally made cake, or coming in for our pizza nights with beer sourced from nearby brewers. As front of house staff, we are passionate about our job because we work in such a lovely environment and that really rubs off on our customers, many of whom are regulars.
We take immense pride in how our little cinema looks, decorating the foyer for big films or special occasions by making a bat signal for the release of The Batman, creating vases out of pumpkins for Halloween, hiding Minions around the building for children to find during the release of Minions: The Rise of Gru and of course a Christmas tree in December.
We love it when people stop and appreciate the building they are in as we are so lucky to be housed in a place with original art deco architecture. Of course, a film is what you visit the cinema for but the front of house staff are what make you remember the trip!
A Barbican Worker (anonymous)
"…front of house workers who are happy and confident in their work are essential to the culture of cinema-going. Recently, in conversations with audiences it's become obvious that we're amongst the reasons they return despite films being readily available to stream."
The pandemic has been devastating for everyone working on the front line of arts and entertainment (especially those who were already marginalised by society and/or on a low income), but at the same time, these years have highlighted the value of our work. Front of house workers are a friendly 'insider' face for venues seeking to entice in paying public back into cinemas – and our value is not just monetary. Our reassuring presence and commitment to audience safety helps provide an accessible space for social reconnection, a warm respite from isolation and loneliness.
Happy and confident front of house staff are essential to the culture of cinema-going. In conversations with audiences recently, it's become obvious that we're amongst the reasons they return, despite many films now being available to stream. They say how good it is to be back, ask for recommendations, share their opinions. They enjoy the ritual of cinema-going: being welcomed into a film screening, talking through their feelings at the end of the night. It's clear customers return because of the engaged chats they have in our foyers with ushers, box office, and bar staff – not just because of the quality of our programming and screens.
It's therefore frustrating when our value is sometimes recognised with verbal praise from employers, but not quite matched with conditions and pay that reflect the level of skill, knowledge, and emotional labour that our jobs involve. There's always been a tension between the necessity for highly flexible working hours to support our freelance work, education, wellbeing, and family lives, versus our desire for more secure contracts (many front of house workers are "casual workers" meaning we're vulnerable to being sacked without employer accountability – as happened at many venues during lockdowns).
Recent years have seen an increased consciousness of the dangers of precarity for casual workers (with more of us joining unions than ever before), alongside campaigns highlighting experiences of staff treatment in workplaces (see Barbican Stories as an example of how Global Majority workers recently spoke out). Many front of house workers are also freelancers in hard-hit creative sectors where systemic change and structural support are being fought for. We've become hyper-aware of the flimsiness of HR support and legal protections afforded by a 'casual agreement'. There's a growing sense that London Living Wage is not enough to live off when shifts are cancelled, sick pay is hard to access, breaks are unpaid, and receiving tips is banned.
Our employers are in a position to lead the way – especially within large publicly-funded institutions, who profess a purpose to serve the public and the arts. They could pioneer new approaches to supporting front of house workers – many of whom are from marginalised groups and/or made vulnerable by casualisation.
In the face of the cost-of-living crisis, we need to keep recognising and standing up for our value, and work with our employers and unions to change the status quo. It's possible to imagine independent culture organisations creating new types of contracts that offer both job security and flexibility for front line workers – rather than requiring us to choose one or the other. Innovation of this kind could change lives across the arts sector, and beyond – in museums, hospitality, retail, and other industries that rely on skilled public-facing workers. After years of listening and learning, we hope employers are up for the challenge of making real changes.
Hayley Forrest, Electric Palace, Harwich
"Slowly but surely our cinema is becoming active and even more of a community aspect than before the closure."
My Education Officer role also includes working front of house, running the small shop and organising the 45 volunteers who cover the shifts over weekends.
Our beautiful historic cinema – built in 1911 – has just re-opened after a closure of three and a half years. Apart from factoring in COVID-19 keeping our doors shut, we also had a small maintenance project which was meant to last nine months turn into 18 months, and a leak left undetected for quite a while which took out our ancient floorboards. We were rescued by a package & sum of £1.7 million from the National Lottery Heritage Fund. We actually re-opened on 8 April 2022, so have now been running again for six months.
It has been wonderful to open our doors and welcome back cinema fans after such a long, mostly unplanned, closure. It felt like the customers were all so pleased to be back, admiring all the work carried out and once again being able to watch a film in their local cinema. We have been doing some evaluation work as part of the project for NLHF and the findings have been that most of the people who come back to the cinema are there because they want to support us and help us to stay solvent, as well as wanting to return to some degree of normality and pleasure after COVID-19 restrictions. Locals are pleased that they can come to watch a film which doesn't require a degree of travel costing them in petrol or a train fare!
Working life can be quite erratic at our cinema. We don't just have films showing at weekends anymore as we have an activity plan to work through which has been a lifeline from NLHF. This includes running Memory Matinees for people with dementia and their careers, silent movie events, special screenings in the week of films of significance to us and a Young Film Programmers group. Slowly but surely our cinema is becoming active and even more of a community aspect than before the closure.
We still have the worries of keeping our audience interested, particularly once our funding from NLHF ends in February. The cost-of-living crisis is a huge concern, and we are constantly thinking of ways to reduce our costs while still offering a cinema which people want to flock to. This is crucial right now with winter approaching. We don't want to put our prices up, but we realise we must be cost-effective in order to survive. We will endeavour though as we believe we are important to many people's enjoyment and mental well-being.
---