The last few years have been marked by an increasing awareness by cinemas of the opportunities to welcome Deaf audience members into their venues. Since the arrival of digital cinema, it's been easier than ever to provide hard of hearing subtitles. But this opportunity has also opened another set of challenges for making sure Deaf audiences are not just able to engage with the content on screen, but welcome in cinemas like anyone else. It's something the ICO team has been thinking a lot about since we toured Power in Our Hands in partnership with the British Deaf Association. The tour was a big success, with over 80 dates and thousands of attendees, but it also showed that cinemas were underprepared for what including Deaf audiences really involved. We helped put together this package of resources to help overcome some of these challenges, including a free video guide to British Sign Language (BSL).
The bottom line is that the Deaf audience and films dedicated to them are not a niche. There are over 87,000 people in the UK for whom BSL is their preferred language, and 151,000 who can use BSL (source: British Deaf Association). Deaf cinema fans are vocal about their desire to get the chance to see the same films as everyone else, at the same times as everyone else, and with an equality of customer service experience. And the visibility of the huge category of BSL films was highlighted when a British short, The Silent Child, won the Academy award for best live action short film in March.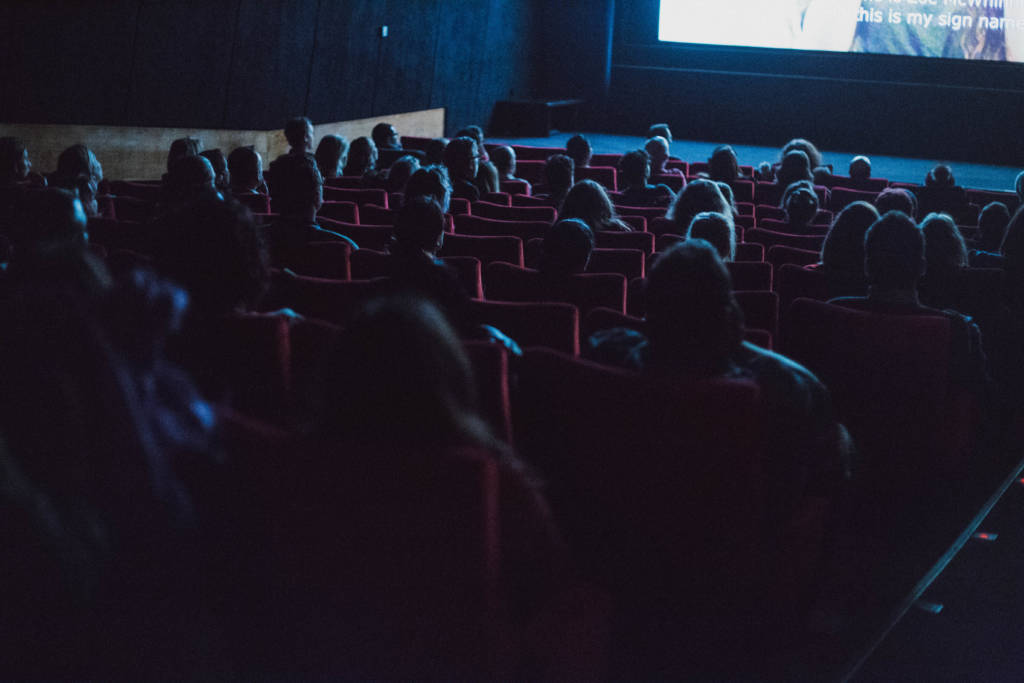 While Deaf audiences want to see the films that hearing audiences attend, there is also something special about the rare chance to see their daily experiences and language represented on screen. So we're really excited about a new tour that does just that. Earlier this year, London Short Film Festival produced a programme called Lives in Sign Language, curated by their young Deaf programmer Zoe McWhinney. Following the success of the event, the package is touring to five other indie cinemas (including Showroom Sheffield, The Dukes in Lancaster, Depot Lewes, Glasgow Film Theatre and Derby Quad) starting from 9 April. The package covers a wide range of genres and experiences, with everything from zombie horror (Dawn of the Deaf) to romance (A Love Divided) to sci-fi (Imagine) to drama (The Silent Child) and comedy (Nonsense). We sat down with Zoe to ask her about her experience putting the package together and how Deafness and cinema interact.
ICO: What does it mean to be Deaf and see Deaf lives depicted on screen?
Zoe McWhinney (ZM): Finally, we can have a break from reading the subtitles and just sit back, and watch human emotions, flesh and faces, signing in a language that we understand. But still, not all of us though! Some of us still need subtitles, and it can be unnerving to watch BSL films without subtitles even if you sign BSL in real life. It's like a banister that's always been there is suddenly not there anymore.
ICO: There are a lot of outlets for Deaf filmmaking online. What's special about showing these films in cinemas?
ZM: There are lots of films available online for free and plenty of them are BSLBT-based. But there are quite a lot of films unavailable for public viewing. If you go to Deaf film festivals like Deaffest and international ones like Clin d'Oeil, you'll see more films than you can see/ find online. Not everyone can go to these events, for financial reasons, or other commitments.
ICO: What kind of story did you want to tell with this programme?
ZM: We are still kind of at the first step of identity: affirming that Deaf people are normal. That there ARE high quality, beautiful films with Deaf characters in them.
ICO: What have been some of the considerations and challenges in putting together this programme?
ZM: Time management. Finding good-quality films, because there are not a lot of courses tailored towards Deaf needs, curiosities and sensibilities for filmmaking, as well as acting. It's so rare that drama schools accept Deaf people. It's a serious problem there actually.
ICO: What are your hopes for Deaf representation on screen for the future?
ZM: That we see more, more! And more diverse too: all Deaf people on the spectrum, with all kind of experiences authentically, carefully and well written-for, and represented by d/Deaf actors. There need to be more Deaf writers writing stories with Deaf characters, to avoid the repetitive tokenism. And an intersectional approach to writing.
ICO: What are some of the challenges you've faced in going to the cinema as a Deaf person?
ZM: Subtitles, ridiculous hours; it's as if we don't have jobs. But with the government right now, that soon enough would be more and more true… A bloody disgrace.
ICO: What's one film about Deaf people (not in your programme!) that you wish everyone, Deaf or otherwise, would see?
The End, by Ted Evans [Watch for free on Vimeo]. Every single Deaf person in the world must see it. It still gets me emotional just thinking about it.
As for deaf people, I recommend My Song.
For the hearing people, who are curious/ ignorant about Deaf education, they need see The Silent Child, which won an Oscar recently [and features in the Lives in Sign Language programme]. And I'd like to believe that it's not them "people-pleasing", because it's actually a really good film.
You can see Lives in Sign Language at:
9 April – Showroom, Sheffield / Tickets: bit.ly/LSLShow
14 April – The Dukes, Lancaster / Tickets: bit.ly/LSLDukes
16 April – Depot, Lewes / Tickets: bit.ly/LSLDepot
25 April – Glasgow Film Theatre, Glasgow / Tickets: bit.ly/LSLGlas
12 May – Derby QUAD / Tickets: bit.ly/LSLQuad