Our Film Programmers Heather McIntosh and Isabel Moir watched over 40 world cinema gems at this year's Berlin International Film Festival. Read their thoughts on which films stayed with them the most, whether a new title not yet picked up for UK distribution or a classic restoration.
Heather McIntosh, Film Programmer
God Exists, Her Name Is Petrunya
The Macedonian film God Exists, Her Name Is Petrunya (Gospod postoi, imeto i' e Petrunija) is the first of director Teona Strugar Mitevsk's works to be shown in Competition at the Berlinale and was my favourite main competition title.
It's a fantastic feminist satire in which a woman throws herself into a traditionally male-only religious ceremony, winning the prize of a cross, which she refuses to give up despite the increasing agitation of the men around her. The film is inspired by a true story, which seemed to be a prevalent theme at this year's festival – see François Ozon's By The Grace of God, Fatih Akin's The Golden Glove, and Chiwetel Ejiofor's The Boy Who Harnessed the Wind, to name just a few.
Mitevsk's film cleverly highlights the absurdity of 'common sense' patriarchal rules as the female lead (Zorica Nusheva) holds steadfast in the face of furious backlash from men in her town. It's an amazing central performance, with subtle humour weaved throughout.
While the hysteria of the men around her – one group of young men even form a lynch mob in retaliation – is often deliberately laughable, the sense of threat towards the female protagonist is pervasive, meaning you can never fully relax into the laughter. Through her calm behaviour, however she highlights the irrationality of the surrounding men's behaviour in an amusing and very satisfying way.
Who You Think I Am
Written and directed by Safy Nebbou, and adapted from Camille Lauren's novel, the Special Gala title Who You Think I Am (Celle que vous croyez), stars Juliette Binoche as catfisher extraordinaire. Playing Claire – a 50-year-old divorced teacher – she creates a fake Facebook profile of a younger woman in order to seduce the equally youthful Alex (François Civil). Although their relationship is predicated on lies, the emotional connection between them is intense and palpable.
It's a film that's always teetering on the edge. You never know whether it's going to turn into a happy romantic comedy or go full Fatal Attraction. Juliette Binoche is a joy to watch throughout, though, and this is the most fun I had in a Berlinale screening.
The film is a comment on how women over a certain age are regarded as less visible according to societal norms. Although it's sometimes difficult to accept the premise that the effervescent Juliette Binoche is undesirable purely by dint of being over 50, Who You Think I Am is a very playful film which audiences will enjoy. There is one particular scene in which Claire attempts to covertly complete a catfish conversation whilst picking up her kids that had the whole auditorium in fits of laughter.
The film also navigates more serious and painful territory, though, and it transitions between these moments and the more light-hearted effortlessly. A reveal in the final scenes really makes you empathise with Claire, as it becomes clear that the pursuit of this fantasy is necessary for her to escape the sadness of her particular reality.
Adoption (1975)
Márta Mészáros's Adoption (Örökbefogadás) screened in Berlinale Classics, the retrospective strand of the festival. The film's Golden Bear win in 1975 marked two firsts: it was the first time a top prize had ever gone to a Hungarian film (in fact, the first time a Hungarian film had ever even competed), and the first time a female director had won.
The film features Kata (Katalin Berek), a woman in her 40s who wants to have a child with her married lover. She meets teenage orphan, Anna (played by amateur actor Gyöngyvér Vígh), after the girl flees from the institute at which she lives. Seeking shelter with Kata, they form something of a surrogate mother-daughter bond.
It's a film that examines loneliness, disappointment, and deceit – often inflicted on them by the men in their lives. In forming a mutually supportive platonic relationship, the two women help to ease each other's feelings of melancholy.
The film was really stunning to experience on the big screen. The Hungarian National Film Fund have restored a total of nine films from Márta Mészáros' oeuvre, so I really hope these will make it to a wider audience once that work is complete.
My Life As A Dog (1985)
I couldn't do this write-up without giving an honourable mention to Lasse Hallström's My Life As A Dog (Mitt liv som hund), another retrospective screening. It was my first film of the festival (and the first time I'd ever seen the title), screened at the beautiful Kino International. It was an absolute joy, I loved it.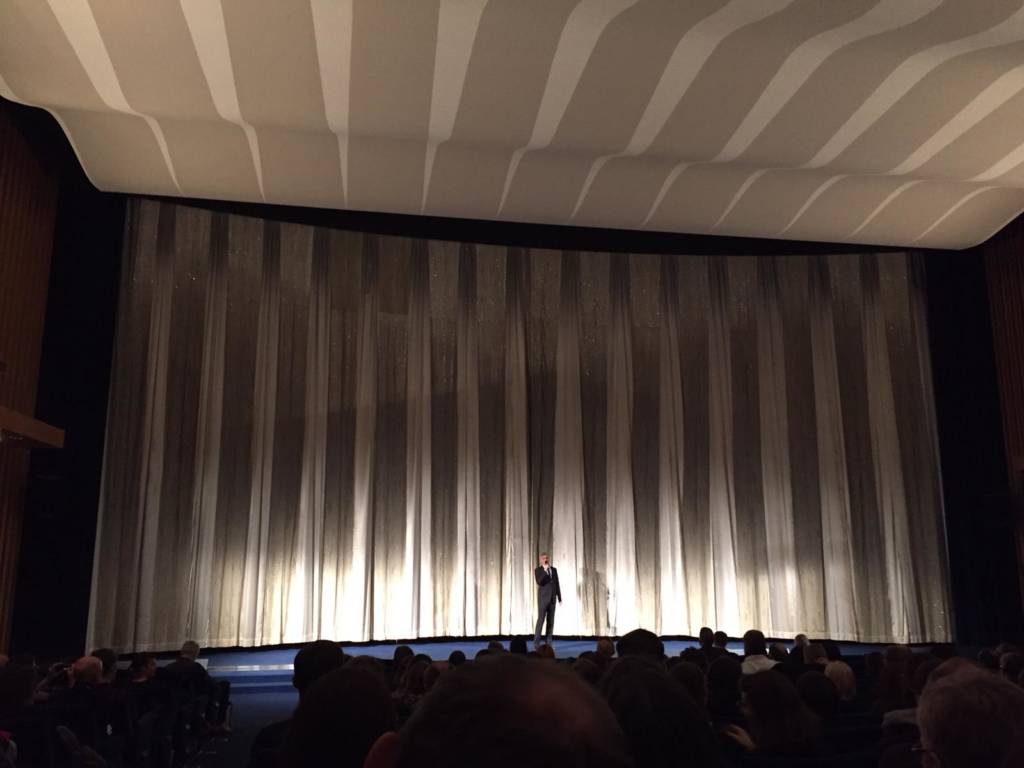 Isabel Moir, Film Programmer
Monos
Monos is an overwhelmingly intense thriller set in the remote mountain tops of Columbia, inhabited by a group of eight stray teenagers who have formed a paramilitary squad. A present day version of Lord of the Flies, Monos has also received comparisons to Apocalypse Now and Embrace of the Serpent whilst still managing to be a truly innovative piece of filmmaking, which has already received very favourable reviews. This is the third feature by Brazilian Director Alejandro Landes whose previous films have screened at numerous international festivals and whose profile I am sure will be more enhanced with this film.
Monos does not feel the need to explain itself to its audience as it invites viewers to be observers within this far removed world, depicting a dysfunctional society with complex power dynamics. Rather than exploring the individual characters, the film focuses on the group and the madness that takes place as the group starts to disintegrate. The film is a visually immersive viewing experience, beautifully edited into a surreal dreamlike haze full of striking imagery. Mica Levi's evocative score heightens the film's intensity much like she has done in previous projects; Under the Skin and Jackie.
Monos has been picked up by Picturehouse Entertainment, the release date is yet to be confirmed.
Hormigas
Set in a small town in Costa Rica, Hormigas's (El despertar de las hormigas) central character is a supportive wife and mother of two young girls. As the narrative unfolds we begin to see that Isabel starts to question her role within her family and the expectations laid upon her, particularly as she finds herself putting her dreams on hold as her husband wants to expand their family by having another baby.
Hormigas explores how sexuality changes at different stages of a woman's life as Isabel learns to take control of her body and develops new perspectives on her femininity and sexuality. We also observe how these developments impact her as a mother and how she raises two young daughters encouraging them to not be defined by feminine attributes such as their long hair (hair is recurring motif throughout the film). Told in vivid colours and with fleeting moments of surrealism, Hormigas is elevated by Daniella Valenciano's quietly powerful central performance and the potent use of sound design heightens Isabel's internal feelings as she embarks on this personal journey of rejecting her given role within her society.
Hormigas is a directorial debut by Antonella Sudasassi who introduced this film at the screening as a love letter to her mother.  This is a gentle piece of filmmaking and a director who shows promise honing her craft and finding her voice.
Fourteen
Fourteen depicts an honest and complex friendship between Mara & Jo over a ten year period, showing the devastating effects on the friendship as well as the impact of mental health on our loved ones. It is still rare to see a friendship given the same space and importance often occupied by romantic relationships, as the numerous romantic relationships in Fourteen are seen as replaceable, often being pushed to the margins of the narrative. We rarely witness intimate moments of closeness between Mara and Jo who from the outset are depicted as having contrasting personalities, which is constantly observed and commented on by supporting characters. This is also mirrored visually as their appearances are starkly different, with Jo's height often towering over Mara.
Each year we see the two characters become increasingly distant from one another as their lives develop and Jo's depression deepens, endlessly relying on Mara for support which is often lacking in return.  Directed by Dan Sallitt, Fourteen is his fourth micro budget film which includes his incest drama The Unspeakable Act which also stars Tallie Medel as the lead. The often static camera enables Dan Sallitt's well observed and brutally honest script to take centre stage, showcasing the painful breakdown of their friendship.
Fourteen offers a much needed portrait of female friendship which is not afraid to show all sides of the characters involved, resulting in a deeply effective portrait which stays with you long after the credits.
Knives and Skin
Set in a small Midwestern American town, Knives and Skin looks at the disappearance of a teenage girl and the bizarre impact it has on her classmates and family members. Director Jennifer Reeder paints this empowering feminine world in full colourful hues and a diverse range of female characters. This neo-feminist thriller aims to tackle issues around consent and the power of sisterhood, with such scenes accompanied by plenty of 80s pop songs sung in acapella by the cast: a heart-breaking scene sees the girls singing in unison 'Girls Just Wanna Have Fun'.
Jennifer Reeder's short films have received a lot of screenings and prizes from numerous international festivals. Her films tend to focus on stories about relationships, trauma and its aftermath and coming of age stories that are not just restricted to teenagers. Knives and Skin builds on similar characters and themes already explored in her short films, therefore I would be interested to see what she does next as she clearly has a strong signature style.
This screening was part of the Generation 14plus programme which is also targeted at young adults and features coming of age stories. The audience was noticeably younger than other screenings I had attended which was exciting to see – there was a youthful energy with plenty of cheering and laughing throughout the film.
The winners of the Berlin International Film Festival's Golden Bear and Silver Bears will be announced at the Closing Gala on Saturday 16 February 2019.