When the average cinema goer attends around three times a year, how do you ensure one of those cinema trips is to catch a documentary? Sheffield Doc/Fest's Marketing Assistant (and one of our FEDS trainees) Aisha Jan writes how we can create buzz around these cinematic pieces of factual storytelling – and how they are as much real films as the fictional ones. 
Documentaries are real films too, really reel-y in some cases.
Securing a place on ICO's immersive FEDS trainee scheme and being nurtured by Sheffield Doc/Fest has expanded my knowledge and fuelled my interest in the film industry. Having believed that working in film was an unattainable career path, working in an inclusive documentary film festival quashed my apprehension. In its place sparked a desire to address the injustice of an unsung staple of cinema, documenting and responding to the world's stories and human experiences: factual storytelling.
Some automatically associate documentaries with TV. There is a sense that they are neither entertaining nor cinematic, purely an educational device and offer no more stimulating filmmaking techniques than a series of dry talking heads, or a voice over (albeit David Attenborough's tones are mesmerising). It's a misconception that documentaries can't function as narrative cinema and visual art in the same way as fiction, so how do you get audiences to value documentaries as entertainment and come out to the cinema to see them?
Films like the 2017 Makala show that documentaries can be visceral and convey an appreciation for beautiful cinematography. You could quite reasonably watch this feature without knowing it was a documentary; it was shot with artistic flare, rather than just for function and had a simple three act structure. It had more of a feel of Le Quattro Volte and, just like one of my favourite films of 2018 having seen it at ICO's Summer Screening Days, A Ciambra. Fictional films mimicking documentary style.
Doing away with eliciting information through off-camera questioning or leading you through a narrative with explanatory commentary, very much like Makala, Over the Limit and Hale County, This Morning, This Evening (the latter two both Doc/Fest UK premieres) exhibits factual storytelling that allows the audience to observe real stories at a sensitive distance.
Documentaries can be emotive, heroic and challenging just like a 2018 Doc/Fest favourite that we're touring to UK cinemas as part of Doc/Circuit, A Woman Captured, telling a harrowing truth of human oppression, power and resilience. But while you think non-fiction is non-negotiable in documentary, films like Notes on Blindness and 20,000 Days on Earth subverts this criteria by blurring fact and fiction with vibrant reconstructions for cinematic effect.
The age of Netflix makes sitting on the sofa in front of the telly an easy way to consume gripping factual content, but is it a champion or a foe to documentary features striving to land a slot at the cinema?
Netflix are notorious for keeping schtum on viewership figures, but even so their investment in expanding their documentary catalogue points to a growing trend of viewers with large appetites committing to bingeing factual content.
In 2016, Symphony Advanced Media reported on Netflix's sensational hit, Making a Murderer, which claims to have drawn in 19.3 million viewers in the first 35 days. Now, Netflix retorted that it was 'remarkably inaccurate' but a company that dominates its sector isn't likely to give these golden nuggets of data away readily.
Netflix's investment points to a more widespread growth in the demand for documentary content. People are gripped and entertained by factual drama in the form of box sets, BBC Four's Storyville, true crime podcasts and more on TV and online streaming services. There is ever growing demand for non-fiction, across a diverse range of viewing options so there is no reason feature length documentaries cannot flourish on the big screen.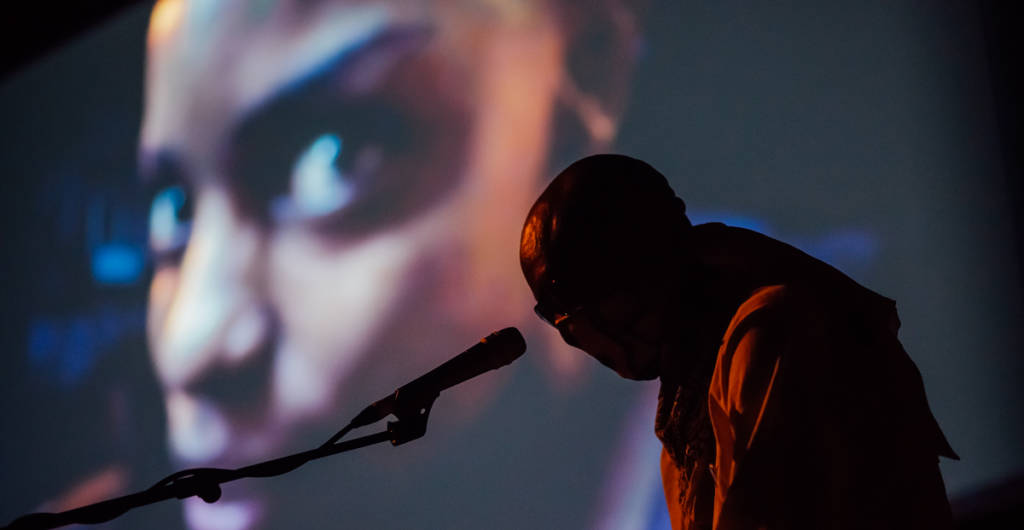 According to the BFI Statistical Yearbook 2018, the release of documentary films in the UK have steadily increased over the years – with an unfortunate drop in 2017 – but attained only 0.3% of the overall box office gross. Broken down into genre, the third highest genre with releases for 'all films' released in the UK was documentary, delivering the most films in relation to genre but the market share doesn't reflect the high release rate.
When the average cinema goer attends around three times a year, how do you ensure one of those cinema trips is to catch a documentary? And how do we convince typical non-cinema goers to watch factual features?
Tap into interests beyond 'factual' and elevate the standard documentary film going experience. Cross-pollination of arts can communicate the theme or feel of the film and make the collaboration an event, such as live performances that accompany or follow a screening. Our live events at Doc/Fest this year were effective in creating an atmosphere that engaged audiences, with Singaporean artist Weish's electric performance to Shirkers, GAIKA's vibrant score to Black Mother and more.
Appeal to the wider audience's interests with pop-up record, food or drink stalls to accompany music docs and stories that explore other cultures; host a fashion show alongside a designer doc; organise a 'book club' or discussion group to celebrate a prominent literary figure's work and their associated film.
An important consideration in reaching out to established community groups is being thoughtful and understanding of the group's needs and what they want out of the experience. Determining a strong and well-researched outreach strategy as a way to encourage the intended target group to attend screenings will help to spark a genuine interest with a potentially new audience. Contacting cycling clubs to promote the likes of Time Trial and Icarus can garner a further insight into an area they already enjoy, with the intended pay off of increased or even group attendance. Where possible, distribute attractive posters and merch to turn their head, or work with communities to plan meaningful and resourceful workshops, and rally appropriate speakers to join the discussion.
Create a buzz. And when you reach out to a community to engage them in film, the social aspect of the event gives a sense of togetherness and enjoyment in being in the company of like-minded people.
On a parting note, documentary is the genre that has the highest percentage of women working behind the scenes (relative to men's majority, of COURSE), than any other genre (Centre for the Study of Women in Television and Film, The Celluloid Ceiling 2017). The representation and varied perspective of women's voice in the film industry is just another aspect of this diverse and visually and narratively captivating format that should be celebrated.
So invest, distribute, programme and at the very least watch these masterful documentaries that will make your heart sing.