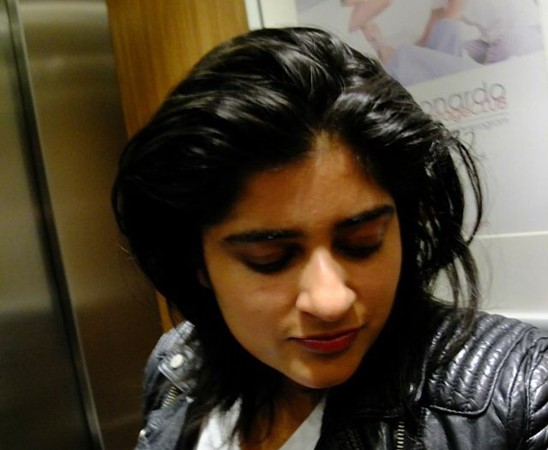 This year we launched our FEDS scheme, which aimed to recruit 15 ambitious trainees keen to gain film industry work experience, and to put them in work placements in leading film distribution, independent exhibition or international sales companies, where they can gain hands-on experience.
Now several months into their placements, we asked Aneet Nijjar working at Protagonist Pictures her experience of working in the often-misunderstood world of international sales.
When I began my training with Protagonist Pictures, I thought I had a general idea about what it would be like working for sales company money, money, money but boy, was I wrong. Even now, three or so months in, I am still learning new things about this sector of the industry and seeing what a dynamic player it is. Anyway, here's what I know so far.
The Sales Company is the Producer's Ally
A sales company can be a producers best friend and advisor. They bridge the relationship between production and distribution, making the sales company an essential component of the film industry. A good sales company will know how to make a project successful, and can guide it along the right path from inception to completion. A sales company will have expert knowledge on the current film climate both creatively and financially, helping to drive the project forward. They can even help with financing and marketing of a film if the producer requires that guidance.
It's a Lot More Creative than You Would Have Thought
Acquisitions are a major part of a sales company's day-to-day operations. Reading and then identifying a great script is a skill in itself. Even sales agents who have to sell forthcoming projects to distributors must read scripts on a regular basis, as they will know whether or not a script has the potential to become a great film. The image of a sales agent who only drones on about figures over lunch is pretty much a myth, as I discovered that sales agents have to have a pretty decent knowledge of films to make decisions on what film to acquire. It was pretty exciting sitting in on a meeting with the acquisitions and sales teams when they were discussing potential projects and being mightily impressed with the knowledge on display. In an industry where comparisons are king, it's pretty obvious to me that you do need a creative side and a passion for films if you are to work in sales, as you need to have a flair for knowing a good script to go alongside the numbers part.
To be a bloody good sales agent, you need an armory of knowledge to keep ahead of the pack. Knowing your territories inside out is a must. Stats and figures on how different countries and cultures consume cinema are essential. You can use statistics to find who the dominant distributor is or find out what genre is the most successful at each box office. If you do not know your markets, then its a huge waste of time and effort. The producer and distributor rely on sales to know where a film would sell successfully and where it wouldn't and then make the deals with the right distributor. If you love your stats and research (like I do), then this part of sales will be right up your street.
Being Adept When Things Change
A project can change when you least expect it, so you have to be prepared when things do go awry at a moments notice.  To work in sales, you have to be able to think quickly on your feet if a major component of a film changes. Whether it's a last minute director or cast change, a great company will know how to handle a crisis due to experience and having solid relationships with others in the industry. But the most important thing to do is to STAY CALM.
Yes, a sales company must be able to sell films successfully to make money – it is the film business after all. But sometimes it can be about creating a meaningful film or giving talented filmmakers a chance to make their mark in an industry that is so often averse to risk. It is easy to keep churning out sequels or comic book adaptations but a forward-thinking sales company like Protagonist will always look for quality and potential in all aspects of the films they are buying and selling. We need sales companies to be bold and give opportunities to emerging filmmakers like they have done in the past in order to keep the business fresh and innovative.