See the stars of the future in this dazzling and diverse programme that celebrates new filmmaking talent from the South East.
Curated by Film Hub South East and selected from close to 100 submissions, these ten short films tell cinematic stories that linger in the mind, challenge your perceptions and transport you to seaside towns and bustling cities while introducing audiences to an array of exciting emerging filmmakers.
The programme premiered at Cambridge Film Festival and Cinecity Brighton ahead of being made available to cinemas across the UK.
Film Hub South East works with BFI NETWORK to support new filmmakers in their careers and projects.
"A moving exploration of identity, pride, and self-affirmation […] the exploration of how identities are formed, clash, and wage wars inside us clearly forms the basis of all ten of South East Stories' works" (The Badger Online)
Short films in the programme
4C
Dir Shakira Francis
After constantly being told her hair is ugly, a young girl goes on a journey of discovering how beautiful her type 4C afro is.
Filmed in Luton
Amukta
Dir Tarun Thind
Harvey is an impoverished slave-labourer, who in search of a better life for himself hatches a plan to rob his menacing boss's lottery ticket, and smuggle himself out.
Filmed in Slough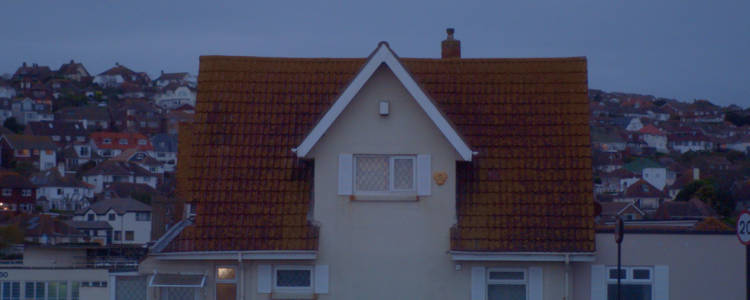 An Attempt at Exhausting a Place in Sussex
Dir Jessica Bishopp
Capturing the atmosphere and essence of a cafe by the sea and the intimate stories of characters whose daily routine it is an integral part of.
Filmed in Brighton
Daily Cycle
Dir Harry Binstead & Shannon Smyth
One man's internal struggle with his eating disorder as he enters a fast food shop, confronted by the demons of his daily cycle.
Filmed in Slough
Jas
Dir Alice Trueman
Jas is the story of a young, English-Iranian girl living in Hastings, and her meeting with a racist war veteran.
Filmed in Hastings
Lehenga
Dir Nathalia Syam
A young man has doubts over his future bride on his wedding day. With pressure from his family it seems that there is only one path for our groom-to-be.
Filmed in Slough
Nāca
Dir Ramzan Miah
Coming from a tightly knit Bengali Muslim community in Luton, Raheem dreams of becoming a dancer but feels conflicted by strict traditions.
Filmed in Luton
Nailman
Dir Jack Martin
Fourteen year old Will is shown how quickly love can turn, what little control we have when it does and the effects it has on a young heart.
Filmed in Glos boo
Tehzeeb
Dir Myriam Raja
Tehzeeb's fate is sealed through an arranged marriage at the request of her father. As she struggles to adjust to life in England, she yearns to break free.
Filmed in Slough
The Wider Sun
Dir Sophie Carr-Gomm
Growing up, little Ru always heard tales of Selkies, mythical creatures that change from seal to human. Little does she know, she's about to meet one.
Filmed in Sussex and the Isle of Skye