Celebrate the nation's knack for cutting-edge couture with this kaleidoscopic film and TV survey of post-war British fashion from the BFI National Archive. From utility to utopia, high end to high street, Brit Chic salutes the trends and trendsetters who heightened our sartorial senses and inspired today's trailblazing British designers.
The course of fashion history changed forever as Britain sought to escape austerity in the wake of WWII. Meet a Royal Navy Wren who dreams of ditching her 40s utility-wear to model sumptuous gowns by Norman Hartnell which anticipate Dior's New Look. Learn how the latest trends became increasingly accessible thanks to British industry in the 50s, and TV put fashion at the forefront of a blossoming consumer culture.
Join the cool kids on the Kings Road as the 60s start to swing, go behind the scenes at iconic emporium Biba, and hear Ossie Clark and Mary Quant discuss their craft. Hang out with the punks to witness 70s D.I.Y. fashion in all its counter-cultural glory, discover Peter Greenaway's innovative portrait of style maverick Zandra Rhodes, and glimpse rare footage of Vivienne Westwood's iconoclastic designs. Welcome to the front row!
Films
Fashion Fantasy
Dir. Michel | 1946
2 mins (extract)
Once upon a time, not long after the War, a young Wren dreamed of swapping drab 1940s utility for opulent couture by Norman Hartnell. But first she must go to Mannequin School…
4 mins (extract)
The exercises paid off: our budding mannequin is summoned for an audience with Mr Hartnell himself.
4 mins (extract)
"The gown's nearly ready but the girl is not": our heroine visits Elizabeth Arden for a facial.
4 mins (extract)
It's show time: our made-over Wren models for Hartnell's hardiest couture clients as the 40s fantasia comes to a close.
Design for Fashion
1954 | 3 mins (extract)
A colourful insight into the painstaking work involved in creating an haute couture gown in the London atelier of Giuseppe Mattli.
Mayfair Merry-Go-Round
1954 | 10 mins
Catherine (later Katie) Boyle presents this early TV magazine show advertising affordable fashions, including a Berketex dress by Hartnell – yours for a fiver.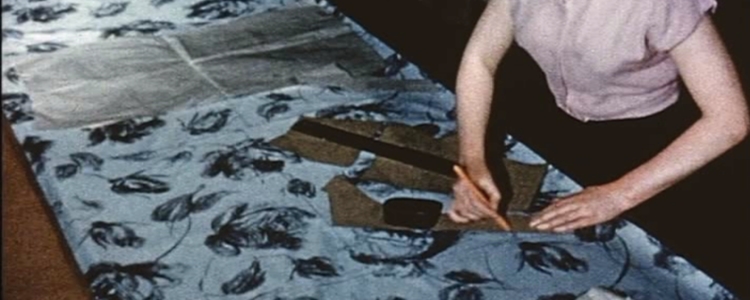 The Birth of a Dress
1954 | 3 mins (extract)
British industry enables "film stars and the average woman" to enjoy the latest designs.
Ossie Clark
1968 | 3 mins (extract)
In this previously unseen interview from the Bernard Braden Collection, the hugely influential designer discusses the merits of high street vs. high end.
Look at Life: In Gear
1967 | 9 mins
Join the cool kids on the Kings Road and Carnaby Street as youth fashion brings a welcome splash of colour to Britain. "Don't take it too seriously, or you'll be missing the point!"
Courtesy of ITV Global Entertainment Ltd.
The Pacemakers: Biba
1970 | 14 mins
Rare documentary profile of design guru Barbara Hulanicki, whose legendary Kensington store Biba inspired a generation and made clothes shopping into an art.
The Mary Quant Show
1974 | 5 mins
The mistress of the mini-skirt looks back at her Swinging 60s heyday for an edition of This Week in Britain.
Death is Their Destiny
1978 | 3 mins (extract)
Using his home movie camera, Phil Munnoch – aka Captain Zip – chronicled the defiant fashions of Kings Road punks.
Courtesy of Phil Munnoch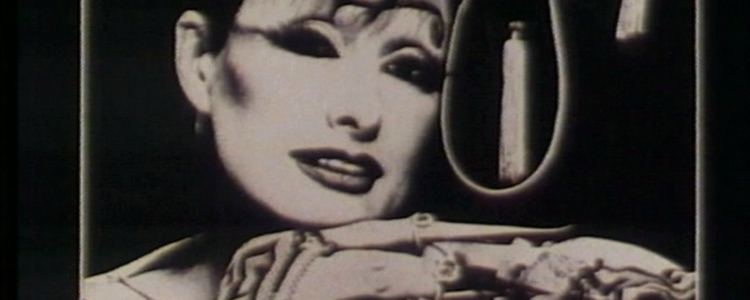 Insight - Zandra Rhodes
Dir. Peter Greenaway | 1981 | 14 mins
"I can't think of another fashion designer quite like me". Peter Greenaway's inventive portrait of a style rebel, made for the BFI and newly remastered.
Vivienne Westwood Showreel
1989 | 2 mins (extracts)
Sara Stockbridge models a remarkable array of Westwood designs in these 16mm rushes, discovered among a batch of film donated to the BFI National Archive.