Since May 2018, 12 talented South East filmmakers have received our early development or short film funding. Find out more about our South East crew below and get in touch if you'd like to hear more about how BFI NETWORK can help filmmakers based in the South East.
Cover photo: Red Rover (dir Astrid Goldsmith)
Supported filmmakers
Jess Dadds
Jess Dadds is a new generation filmmaker, from Canterbury, Kent. Writing/Directing films largely focused on youth culture and social issues affecting young people, whilst making them in a way that is progressive within independent cinema.
Jess often works with a mixture of traditionally trained actors, and "non" actors to create a unique style of realism, combined with elements of subjective fantasy from within the script. Usually the performers Jess works with have personal experience with the issues the film discusses. This helps allow the films to operate in a space in between documentary and fiction. Breaking the tradition that British films about social issues have to be presented in a certain style of social realism.
Jess has worked on a variety of commissions from organisations such as Channel 4, Mind:The Mental Health Charity, Screen South, Soho House Berlin and VisitDetroit. Most recently his directorial debut music video was premiered online by Clash Magazine.
Funded by BFI NETWORK, Jess' new short film "I am good at karate", follows a young teenager with schizoaffective disorder who is passionate about karate. They wander around a housing estate in East Kent locked in verbal and physical battles with a hallucinatory Demon made of football shirts.
David Drake
Born in 1986 in New York City to a Dutch immigrant and a father from the Bronx, David Drake is a director and photographer currently residing in Norwich. He has shot for every major record label from Sony to Universal and his work has been published in Vogue, Hypebeast, Creative Review, NME and many other magazines. In 2016, the album artwork he photographed for The 1975 was nominated for a Grammy.
David started directing music videos around 2014, and wrote and directed his first short film in 2017. His first short documentary premiered on NOWNESS in December 2018.
David is currently in early development with his feature film Modern Washout, and in production on a short documentary about jazz in Harlem called Post 398.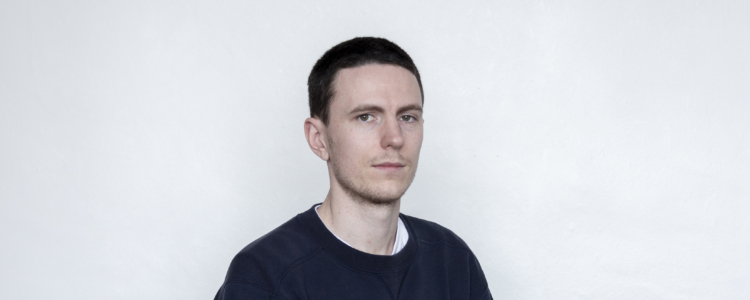 Russ Etheridge
Russ Etheridge has been working as a professional animator for more than eight years, working with high profile clients such as TED, Facebook, Google, Air BnB, Virgin, Adidas, IBM, Armani and many more. Previously he was Senior Creative at award-winning animation company Animade where he was Director, Designer and Team Lead on many of their high profile projects. Whilst at Animade, Russ co-created and animated the hugely popular 2016 short Olympops.
Russ has recently worked as a freelancer with Moth, Wednesday Collective and The Line. He frequently delivers workshops and lectures, most recently lecturing on 3D animation at Hyper Island in Stockholm.
Russ is the Director / Writer / Animator of the BFI NETWORK supported short film Armstrong, working alongside his wife Ayndrilla Singharay. Russ and Ayndrilla are busy completing Armstrong this year and they have another important joint project in the pipeline too – a new baby.
Nick Finegan
Nick is a filmmaker and actor who studied at Bristol University and Drama Centre London. He fell in love with making films from an early age after getting his hands on the family camcorder, and is passionate about telling stories that explore queer love and inner city experience. His first full scale short was part commissioned by DAZED and the UN Association and screened at BFI Southbank in 2017.
Nick is inspired by the works of Andrea Arnold and Wong Kar Wai. His acting work has taken him to theatres including Bristol Old Vic and Battersea Arts Centre, and film locations from Pinewood to Portugal. Nick trained in Meisner Technique and the method of Uta Hagen.
BFI NETWORK is supporting Bingo Queens – amid the spit and the slurs of a transphobic attack, a young gay musician and a transgender ballet dancer are flung into each other's orbit… As a spark of friendship ignites between them, the pink neon lights of a faded old Bingo Hall provide the sanctuary and warmth they had no idea they needed.
Shakira Francis
Shakira Francis is an actor, director and writer based in Luton. She graduated from the Royal Central School of Speech and Drama in 2015 where she fell in love with the idea of storytelling through the art of film and television. Her journey as an actress in the industry inspired her to write as she wanted to create more roles for women, particularly BAME women.
Shakira's 2018 directorial debut was the short film, 4C. 4C is about the loveliness of afro hair and was selected as a finalist for Film Hub South East's Short Film Competition, South East Stories: New Filmmaking Talent. The reception of 4C encouraged her to continue writing and Shakira's BFI NETWORK supported short The Lost Land Girl is currently in pre-production.
The Lost Land Girl is a combination of Shakira's love for period drama and her Caribbean heritage. Set during the Second World War it looks at the passion two sisters had to help Britain in their fight but also the struggles they faced in doing so.
Astrid Goldsmith
Astrid Goldsmith is an award-winning stop-motion animation director, based in Folkestone. While working as a commercial model maker for film, tv and advertising – making everything from the Duracell Bunny to vibrating alien slugs for Hitchhiker's Guide to the Galaxy – she completed her debut short film, Squirrel Island, in 2016. Squirrel Island went on to compete at some of the world's top film festivals – including Clermont-Ferrand, Tampere, LSFF, Brest, and Warsaw Film Festival – and won several awards for Best Animation.
In 2018 she was selected for the prestigious BFI / BBC4 Animation 2018 talent scheme, designed to support the UK's most exciting emerging animators. In just 20 weeks she completed her 13-minute commissioned film, Quarantine, which premiered at the BFI in November 2018, was broadcast on BBC4 in December, and was subsequently nominated for Debut Director at the Edinburgh TV Festival's New Voice Awards.
BFI NETWORK is supporting Astrid's short film Red Rover, a stop-motion colonial monster movie set on Mars.
Alex Kyrou
Alex Kyrou is a writer and director based in Epsom who is attracted to sensitive filmmaking and whose work has showcased at numerous international film festivals. He is passionate about exploring stories with depth and feeling and believes that short films have no less power to engage audiences and tackle important themes.
Alex started his career working on the visual effects of feature films at Method Vancouver and MPC London. Progressing to filmmaking, he directed conceptual music promos and commercial projects. He later wrote and directed the emotionally raw short film White Awake which showcased at NewFilmmakers Los Angeles and the TriForce Film Festival in London. It later won Best BAME Short Film and Best Cinematography in the FILMSshort competition.
His latest writing/directing effort is the BFI NETWORK supported short, Blank Shores, a sci-fi/drama starring Georgina Campbell. The script was awarded the Grand Prize in the Vortex Horror/Sci-Fi category at the Oscar/BAFTA affiliated Flickers' Rhode Island International Screenplay Competition. Additionally, it was a finalist in the Global Script Challenge at the Oaxaca FilmFest, a finalist in the Southern California Screenplay Competition, and a semi-finalist in the Vail Film Festival Screenplay Contest.
Alex is currently looking for a like-minded writer to collaborate with on his first feature film as a director.
Michael Mante
Michael Mante is a writer/director from Bedford, Bedfordshire looking to tell poignant and relatable stories through the gift of cinema.
"I didn't go to film school, but I got my education through watching hundreds, maybe thousands of films (US, domestic and foreign), specifically taking a liking to the films of Michelangelo Antonioni, Edward Yang, Akira Kurosawa and Paul Thomas Anderson. I also read a mass of screenplays and still do, trying to figure out what it is about films that makes them tick. I have so far tried to apply some of these practices in the things I've written and made so far and am still in the process of refining myself as a filmmaker. I've got a couple of short films which I've yet to completely put together and put out there but each has served as a learning curve, along with the short art film (Body Language) I did tackling identity and race with C4 Random Acts. This short film had a few cinema screenings and was part of the official selection at the 2018 London Short Film Festival which was a good experience for me."
Michael has recently completed early treatment development stage with a feature film thanks to funding and support from the BFI. He's now in pre-production for his BFI NETWORK supported short film Sandpaper.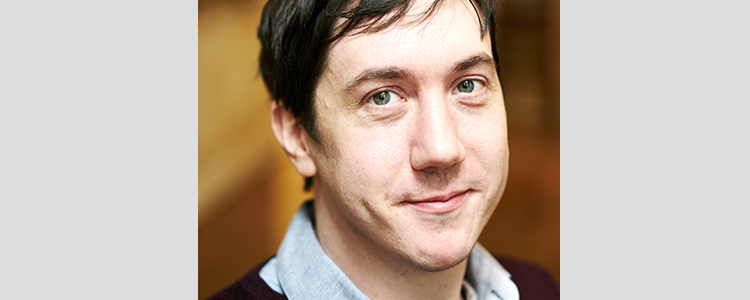 David Proud
David Proud is an English actor /writer / producer. He was born with Spina Bifida and uses a wheelchair. Listed in the Shaw Trust / Channel Four Power 100 List as one of the 100 most influential disabled people in 2018, David also works as a disability consultant for the British Film Institute and has provided project-based consultancy for Company Pictures, Scott Free UK and BBC.
David's directorial debut Sympathy for the Lemon premiered at Edinburgh International Film Festival in 2017. He currently has a development deal with BBC Film for a new feature film called Mavericks, co-developed with writer Paul Viragh, and has been commissioned by Unstoppable/All3Media to co-write an original series with Noel Clarke.
As an actor, David is most well known for playing Adam Best in BBC's EastEnders, making history as the first disabled actor to appear as a series regular in the popular BBC prime time drama. In 2018 David began a two-year Engagement Fellowship with the Wellcome Trust in which he will write a new book and film a documentary looking at inclusion of disabled people in society and scientific medical advances.
Ayndrilla Singharay
The writer-producer of the upcoming BFI NETWORK supported short film Armstrong, Ayndrilla Singharay is interested in cross-cultural feminist perspectives. Her screenwriting has been developed and produced by Film London. Her feature screenplay for Unsung was shortlisted to the final six for Film London's Microwave 2015 and she co-wrote short film The Prisoner with director Masood Khan, which was produced by Film London's short film competition London Calling in 2016.
Ayndrilla produced Unsung the stage play at the Edinburgh Fringe Festival 2014 to critical acclaim. Prior to this she produced a London run at the Rosemary Branch Theatre in 2013 including a sell-out performance at the historic Wilton's Music Hall.
Ayndrilla has often been invited to speak about her work through platforms like the Women of the World Festival at Southbank Centre and BBC Asian Network. She also worked for a South Asian women's refuge for seven years, which has profoundly influenced her writing.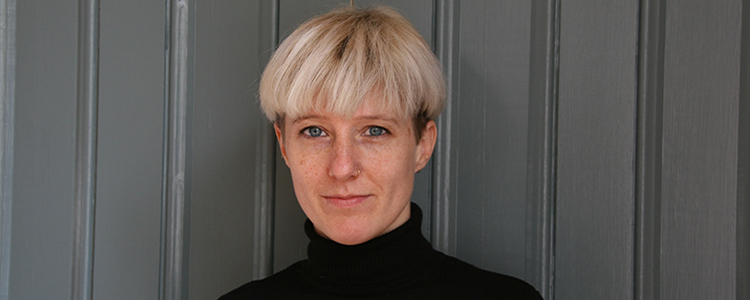 Alice Trueman
Alice Trueman is an award-winning writer/director based in St Leonard's-On-Sea, Hastings, and working across the South as a freelance editor and filmmaker. Alice's second directorial short, Jas, won several awards including Film Hub South East's "South East Stories: New Filmmaking Talent" competition.
As a director Alice is drawn to explore the shadow self and themes of mental health – but to keep a healthy balance she can also often be found making silly comedy shorts! She is now in pre-production on her BFI NETWORK-funded short film, The Cost Of Living, which aims to bridge these two polarities, embracing a gallows humour to highlight the absurdity of existence. Representing 'incidental' queer narratives on film is also of central importance to Alice's work and earlier this year she was invited to take part in Tribeca N.O.W. Digital Creators Market with her queer comedy sketch web-series Spoon the Prune.
Alice's short films have screened at festivals such as BFI Flare Festival, Encounters, LSFF, British Shorts Berlin and Raindance. Before becoming a filmmaker, she co-wrote two plays for Broken Leg Theatre company, winning an Argus Angel Award at the Brighton Fringe and funding from the Arts Council England to tour a production around the UK, which received 4 & 5-star reviews and a Lyn Gardner Pick of the Week.
Perry White
Perry White is a writer and director with a passion for telling stories about regular people and their daily conflicts. He's currently based between London and Slough where he works as a freelance videographer and editor.
"I believe that the responsibility of the filmmaker shooting a film for the present day, regardless of genre, is to represent the times that we're in, and so I find it imperative to provide insight into the less flamboyant but equally important aspects of our society. Being born and raised in Slough, one of UK's most ethnically diverse local authorities, provided me with a plethora of cultural and societal stimuli to absorb from.
Much of the perspective with which I tend to write from comes from my upbringing in such a culturally varied environment. Where most people on the outside find an awkward mismatch of ethnicities all squeezed into this concrete melting pot, I embrace how it taught my peers and myself a certain degree of tolerance and insight into the unfamiliar, from as far back as I can remember."
BFI NETWORK is supporting Perry's short film Home by 8.30, following a teenager challenged by two contrasting realities that he is determined to never let crossover: his family life inside of his home and a violent inner city encounter outside.