Cannes 2015: Jemma's blog (part 1)
Most confusing of all was the new ticketing system, which I somehow managed to trick into delivering me with more competition tickets than I had ever been granted before, so my first screening ended up being the much vaunted Tale of Tales in the Palais. Matteo Garone (Reality, Gomorrah) did as many others at this years festival did – ditched his native tongue to deliver an English-language spectacle with an intriguing premise. A portmanteau film with a mighty cast (Salma Hayek, John C. Reilly, Shirley Henderson, Toby Jones) the film is ravishing to look at, but opinion is divided as to whether the film is only as substantial as its meatiest scene (Salma Hayek hungrily devouring a sea serpent heart). As Simon has written, Garrone's take on his dark subject matter is uneven and at times slight, but I found it an audience-friendly piece, no tto be taken too seriously. A kind of mash up for Game of Thrones and Wild Tales fans, it could have some good commercial prospects for the right distributor.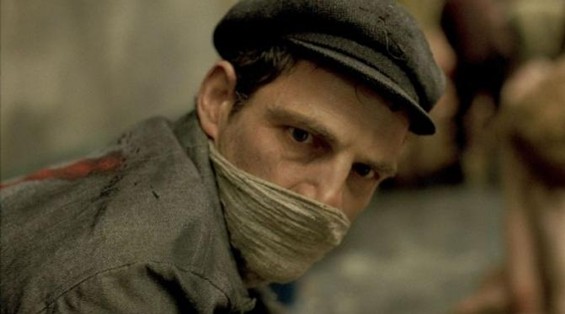 However, this was the screening where heelgate happened, as a group of women got turned away for not wearing heels. This was also the starriest red carpet I had ever witnessed: walking up the steps of the Palais, it was quite unnerving to watch the ferocious photographers snapping away at the A-list arrivals. Some of these A-listers (Salma Hayek and Aishwarya Rai amongst them) were in Cannes being pretty vocal about the gender inequality in the film industry. Rooney Mara and Cate Blanchett were obviously two of the most wanted that night, and, as I continued to watch them on the screen as I took my seat, I saw that all semblance of ease and poise was almost impossible, as they struggled to keep composed in their too-long gowns and under the glare of hundreds of camera lenses. As they stood in front of the cameras and uncomfortably posed for what felt like an eternity, I couldn't help thinking that the greatest thing that all the women on that red carpet could have done for gender equality was refuse to have their pictures taken and worn something they could actually walk in without assistance.